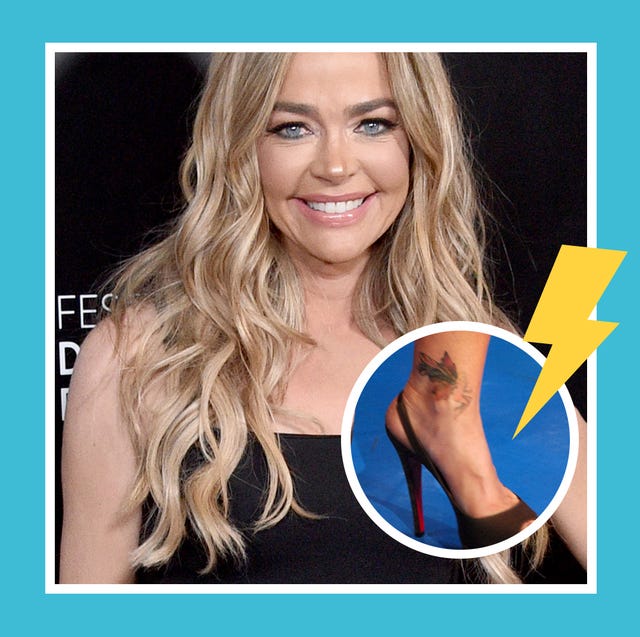 Getty Images
It's hard knowing whether you're going to like something for the rest of your life. For example, I used to hate reality television, but that was until the summer I spent watching every season of Vanderpump Rules. Everyone hates coffee the first time they try it—until they learn the powers of the magical substance. And making the decision to tattoo something on your body—only to realize later that you wish you hadn't—is a feeling shared by us regular people *and* celebrities alike.
Whether it's the name of a partner who ends up cheating on them (eeek), something they thought was profound when they were younger that just doesn't translate anymore (hi, Nicole Richie!), or a text that afterward they realized was, in fact, spelled wrong, celebrities are guilty of some common mistakes when it comes to tattoos.
While some stars with regrettable ink have decided to just erase the mistake from the skin with a (painful and expensive) removal process, there are others who have opted to cover up past tats, or just learned to fess up and live with their misspellings or badly drawn designs. If you're considering making your own permanent statement on your skin, check out this list of celebs who regret their tattoos…before you find yourself under the tattoo needle.
Advertisement – Continue Reading Below
This content is created and maintained by a third party, and imported onto this page to help users provide their email addresses. You may be able to find more information about this and similar content at piano.io
Advertisement – Continue Reading Below